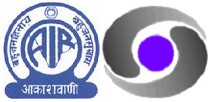 Association of UPSC-recruited Programme Officers
Welcome to the AUPO web site.

Computerised list and pay revision software given to IRLA
As communicated to AUPO members , AUPO is taking all steps required to coordinate with IRLA to speed up the refixation of Pay due to Direct Recruit Pexs . AUPO had requested IRLA that instead of processing the cases individually on the basis of separate applications, the benefits may be considered batch-wise, with or without individual applications. The request was favourably considered by DCA IRLA . AUPO also informed IRLA that all help would be rendered to speed up the job.
Accordingly, AUPO collected the entire list of programme personnel drawing their salary from IRLA and shortlisted and sifted details of Direct Recruit PEXS whose pay has to be refixed. As on date , our members would be happy to know that we have completed the computerisation of the seniority list of PEXs and has correlated it with the IRLA list so that IRLA can undertake the work of refixation of the PEXS pay in batches rather than the extremely slow individual case by case approach.

The data entry for computerisation of the seniority list and its comparision was a time consuming process, as the names on the senioritiy list do not match with that on the IRLA list in many cases. In spite of this we have managed to corelate a majority of the names and have created the base for IRLA to initiate the work of the refixation of pay and help release payment for the Direct recruit PEXs. While IRLA has assured us support in this matter there are certain vested interests who are trying to prevent and obstruct the work that we are doing, as they want the payments to be made on a case by case basis. This would mean that each and every PEX would have to unnecessarily run around and try to push his/her papers individually at the Directorate and IRLA - which is exactly what we are trying to prevent.
To help speed up the Pay Anomaly case, all members who are drawing their salaries from IRLA may send a copy of their original representations for re-fixation of pay to Jose Jude Mathew at his residential address: 512, Minto Road Hostel, Minto Road, New Delhi - 110002. Please give your IRLA number and date of joining as PEX. This will help us to verify any discrepancies that may have crept in the list prepared by us.
PSA tries to prevent AUPO impleadment
As members are aware we have been trying to coordinate with the PSA to help speed up implementation of the JTS Production review DPC which has been held up for more than an year. This very problem ofPEXs not being considered for JTS Production had arisen because for more than 10 years the PSA had done nothing to ensure the PEXs entry into JTS Production inspite of the Rules clearly providing provision for the same. After AUPO won the case filed in 2000, the PSA agreed to support the speedy implementation. However to our surprise and shock we find that the PSA is trying to delay the implementation of the JTS Production review DPC case, by helping the Government to adopt dilatory tacticts in the case. .
The PSA had filed a case for regularisation of all ad hoc posts. However, the Government has been using this very case to delay the implementation of the JTS Production case. The Government and the UPSC stated in court that they are unable to undertake regular DPCs as the review DPC for JTS production in AUPO's case has to be done first, to make the regualarisation meaningful . While this is a fact , they have also been stating several escuses which are dilatory in nature. which is not being refuted by the PSA.
For instance, the Government and UPSC are trying to complicate matters by asking for the creation of a new combined seniority list for Pexs and Producers, which is contrary to the rules. This would be of great harm to the Pexs and we would lose a great deal of posts and the advantage of the separate seniority list for PEXS and Producers. As members are aware PEXS and Producers have a separate seniority list as per the Group B Rules of 1984 bt which we were recruited and the Producers were encadered. . A ratio has to be followed while promoting the Pexs and Producers. AUPO had also earlier got a court judgment reiterating this in a separate case.we had separately won).

The Government and UPSC are claiming that since IBPS rules do not specifically mention about ratio and separate seniority lists they will create a combined seniority list. This is clearly a time wasting tactic and will also prove very costly to the PEXs, unless we defend it properly.However, the PSA lawyer has been remaining silent in court and not bothering to explain to the court the actual truth about the seniority lists. In the last hearing on 7th July when AUPO tried to implead ourselves in the matter in an attempt to project the truth the PSA while doing nothing to present the fact that combined seniority list is not required for PEXs and Producers, instead vehemently tried to prevent AUPO from impleading itself so that it could have presented before the court the truth of the matter. We call upon all the direct recruit PEXs in the PSA to immediately question the PSA leadership on their role in this matter. We once again reiterate that the direct recruit Pexs should join AUPO and strengthen AUPO in the battle that we are fighting. Otherwise it would be very difficult for us to continue this battle. We also request all promottee PEXS also to fight this battle along with us and pull up the PSA leadership on this betrayal. The PSA seems to be interested more in conducting conventions rather than in making any fruitful contribution in the welfare of its members who have been wronged for so many years.
Besides trying to implead itself in the PSA case for Regular DPC, AUPO has also filed a separate Contempt petition in the Court against the delay. The next date of hearing is 5 August 2005. This is also the next date of hearing of the PSA case for regularisation of ad-hoc promotions.
We also have the review DPC case from 1982 to 1990 (the pre IBPS period) in its final stages in the High Court. This is also a strong case which is highly beneficial to the PEXs and will help to restore some of what PEXS had lost over the years, unfortunately due to the fact that the PSA could not or did not do anything due to the fact that the PSA body contained members from all categories. We should not throw away or dilute anything by not putting up a strong defence or strengthening our legal team with a quality service lawyer. Sh Ashraf Lone and Group who represent the Producers are represented in this case by Abishek Manu Singhvi. Earlier they were represented by Rani Jethmalani. The UPSC is arguing on behalf of the Government for the combined seniority list. The UPSC lawyer is also a highly professional and high profile lawyer- Surendra Mishra son of Form Justice Ranganath Mishra of the Supreme Court. All AUPO members should wake up and coordinate with all PEXs to generate funds to fight our battle. We have brought these cases to its final stages and should not fail now in our goal.
AUPO has been fighting four important cases for five years, and the cases have reached a crucial stage. A senior service lawyer charges at least Rs.25,000/- per hearing, and we need to put up a senior lawyer in the contempt case (Review DPC for JTS), the impleadment in the PSA case, the Ashraf Lone case in High Court and the ESD Supervisors case. To wrap up these cases quickly, we need a high-profile and respected service lawyer. This will not be possible unless and until all members contribute generously.
We request all members to contribute at least Rs.5000/- each taking into account the seriousness of the situation and the benefit that will come to them from these cases. We need you to respond URGENTLY so that we can finalize the senior lawyer before the next hearing. We request all members who have access to this website to download the home-page and circulate it all PEXs - both DR and promotee.
______________________________________________________________
DG, AIR had issued a letter No.6(13)99-S1(B) / Vol.II / 8544 dated 20.8.2004 calling direct recruit PEXs of AIR & DD to make representations to the Directorate for removal of pay anomaly, if any, vis-a-vis the Jr. Programme Executives.
As per the formula adopted by the Department, each direct recruit PEX should identify a promotee PEX who had been drawing a lower pay than him/her on 1.1.96 (as per Vth Pay Commission), but subsequently received a higher pay due to the pay upgradation order dated 25.2.1999.
A list of representative 204 promotee PEXs has already been circulated to all Stations/Kendras. Though the Pay Anomaly issue has not been sorted out as directed by the Court, as a temporary relief, all direct recruit PEXs who may benefit from this stepping up may represent individually and avail of this benefit. (A sample Representation letter is placed here - please click on this link ).
__________________________________
The Draft Recruitment Rules for Prasar Bharati Programme Cadre were discussed on 30 April 2005 in a meeting chaired by CEO Prasar Bharati. For details, click here
JTS Production Case - backgrounder
It is an year since AUPO won the JTS Production Case, that Programme Executives are eligible for Programme Production posts of the IBPS. This has been a historic achievement for AUPO, because for the last 15 years, PEXs were not considered for JTS (Production). The Court had given the government three months to implement the judgment.
Vested interests have, however, been delaying its implementation. If the Programme Executives are given their rightful due, the Producers etc., who received undue benefit would suffer some losses. T
he PSA and AUPO had jointly held several meeting with Ministry official to speed up the implementation of the judgment. As the matter was unduly delayed, the PSA called for an agitation, to which AUPO decided to extend support.
The PSA and AUPO jointly briefed the I&B Minister in October 2004 who agreed to consider a Recruitment Holiday for JTS He also asked for time to consider on merits implementation of the judgment without appealing for review. A
fter a gap of five months, we find that the progress made in the matter was insufficient and unncessary delays were being created by trying to create new formulas for promotion not required as per the rules, like combined seniority list for Pexs and Producers and also discipline-wise seniority list. The joint delegation of PSA and AUPO met the Minister once again and impressed upon him that such new formulas were outside the purview of the Group B Rule by which Pexs and Producers were recruited/encadered and that they would be forced to take up the extreme step of agitation. However, the Minister has directed that fresh proposals be sent within a weeks' time in consultation with AUPO/PSA so as to ensure that the proposals are within the framework of the rules.
In the event that further bottlenecks are created and if sufficient progress is not made in the coming weeks,

AUPO would like to call upon all its members

to stand-by to join thedeferred agitational plans of the
PSA. We must remember that this is basically an AUPO issue to which they are providing support.

Review DPC Case (Ashraf Lone Case - Review 1982 - 1989) - backgrounder
Ashraf Lone case in its final stages in Delhi High Court - Next hearing on 8 August 2005.
The Review DPC Case of PEXs and Producers between 1982 to 1989 is reaching its final stages in the High Court. We once again request all Programme Executives to contribute their dues in order to sustain our battles at the final stages. The Producers are represented by leading Counsel Abhishek Manu Singhvi. AUPO should also be in a position to pay our senior counsels properly and all the beneficiaries of this case should come forward to support their own cause. If this case goes against the PEXs, this would mean reversion of at least half the Pexs promoted as ASD in the years 1982 to 1984. This would lead to an equal number of reversions down the line in every year subsequently, and the entire chain of Pexs will be affected due to the reversions.
------------------------------------------------------------------------------------
The Division Bench of Delhi High Court comprising Justices D K Jain and Madan Lokur had issued notice and stayed the Order of CAT Principal Bench, Delhi of 22.1.2003, by which the Central Administrative Tribunal had dismissed AUPO's OA in the Ashraf Lone case. The Department had planned to go ahead with the unlawful promotion of erstwhile Staff Artistes between 1982 and 1989.
AUPO - The Association of UPSC-recruited Programme Officers of AIR & DD - was established in April 2000 as a forum for the UPSC-recruited professionals to safeguard their interests and to seek justice for its members. It was registered under the Societies Act in August 2000. Through this website, we hope to get our message out to all UPSC-recruited programme officers across the country, to give them a common platform for sharing their views and to keep them updated on AUPO activities in Delhi and elsewhere.
Please write to us with your comments at the address given below or by email: aupo@hotmail.com


Broadcasting House, Delhi


AUPO has members in most of the 213 AIR and 59 DD Centres. Write to us at aupo@hotmail.com

 
Join AUPO NOW!
We call upon all UPSC-recruited Programme Officers who have not yet joined AUPO, and continue to be members of other Associations, to join AUPO now in your own interest.
As you are aware, we have already won some of our legal battles, and the rest of them are nearing their end. The time has now come for us to negotiate with the Department and Ministry to get our just dues, which have been upheld by the Courts. To negotiate from a position of strength, AUPO needs all UPSC-recruited officers to join forces with us and increase our collective bargaining power. Those of you who have not yet joined AUPO and are assuming that the benefits would automatically come to them are mistaken and doing a disservice not only to their cadre, but also to themselves. As long as they remain with other Associations, which have failed us over the years and are responsible for our present plight, to now claim that they are the true representatives of the UPSC recruits.
All Members are requested to convince their UPSC recruited colleagues, who are not yet members of AUPO, about the importance of joining us in this crusade.
All Members of AUPO are requested to send in their outstanding dues of Rs. 2000/- without delay. These funds are required urgently to fight our cases in the High Court and CAT Principal Bench.
All members are requested to send in their dues by cheque or DD in the name of 'Treasurer, Association of UPSC-recruited Programme Officers of AIR & DD' at the address given at the bottom of this page. (Contributions from outside Delhi may be made by DD only).
Most Delhi-based members have paid Rs.2000/- in addition to their membership fee. Those who have not done so are requested to do so immediately. However, most outstation members are yet to clear their dues of Rs.2000/- which is urgently required to fight the cases and pay the lawyers' fees.
Please bear in mind that without your immediate financial support, we cannot fight these cases any more.
We acknowledge with thanks the contributions from our colleagues in AIR & Doordarshan centres. However, we have not been able to send the receipts as AUPO's Accounts are in the process of being audited. As soon as the audit is complete, the receipts and membership cards will be sent to the new members.